You may know someone who has always had a powerful personal brand, who you have always recognised as an 'expert' in regard to their online presence. In today's day and age, every real estate professional needs to become that person. With over 64,000 real estate professionals throughout Australia, it is more important than ever to stand out from the crowd, especially if you plan on being successful in the modern real estate market.
Things aren't the way they used to be, and social media marketing is playing a larger role than ever before in contemporary marketing practice. Real estate professionals must also remember that the first place any potential client will go when looking for a new home is online. By having a personal brand and presenting it online, this gives potential clients the chance to get to know you and feel like they can trust you, even before meeting face to face.
Due to the overall power of online personal branding in today's digital world, it is absolutely vital for any individual working in the real estate industry to enhance their personal brand in order to attract more clients. Real estate professionals ignoring opportunities that arise through the use of online platforms are taking a huge risk if they want to survive in today's competitive environment.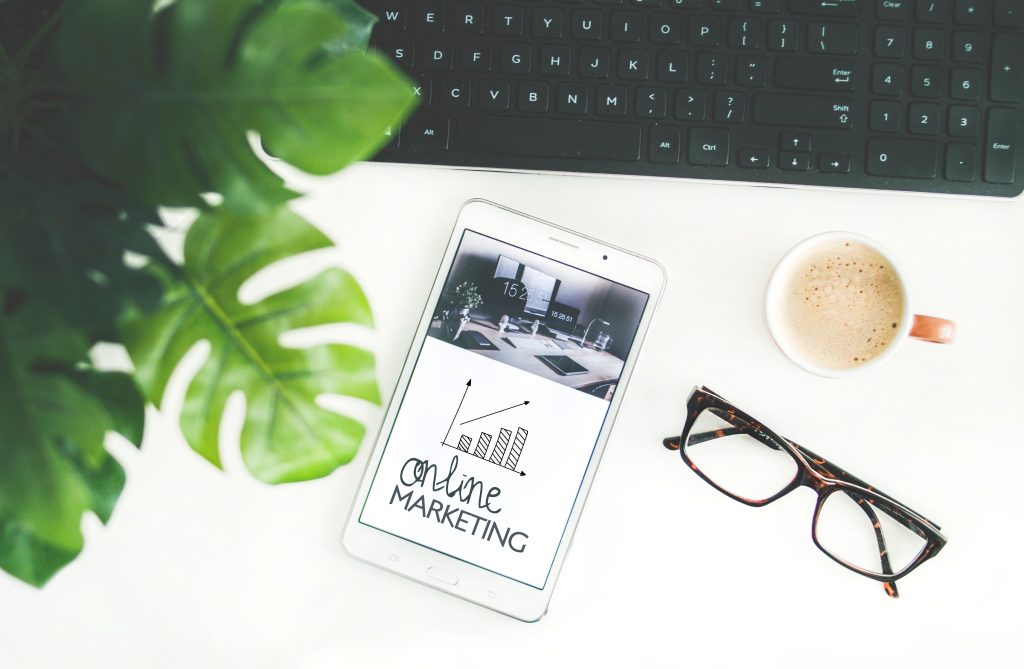 Why is online presence important?
The first places potential clients go when looking for a new home is online.
Represents who you are as a person and makes customers feel a certain way about you before they even meet you.
Works to highlight the positive and professional aspects of real estate agents.
Your online presence represents the set of expectations, memories, stories and relationships that, taken together, account for a customer's decision to choose one product or service over another.
People are looking online to find answers whether it is about the latest houses on the market or how specific areas are performing.
It is essential for success in the modern real estate market.
Online presence is critical to every sale.
Diverse communication options (Real estate clients are of all ages).
Makes it much easier to connect with clients.
Helps you to stand out from the crowd as well as to keep up with competitors.
How to enhance your online presence (Digital Marketing Strategy)
Master your social media (Facebook, Instagram, LinkedIn)
Develop online content strategy/content calendar
Professional imagery
Market yourself by creating value for others
Unique selling points
Update your website (modern website that creates a great first impression)
Be yourself
Check out one of our clients Jonathan Alsford from Realmark Whitfords in the video attached. He promotes the property but creates a lasting impression for the viewer also.
Videos like these help Jonathan to stand out from the crowd and make a good impression on potential clients. For more inspiration like this please visit Realmark Whitfords Facebook page.
Search Engine Optimisation (SEO)
As mentioned previously there are over 64,000 real estate professionals throughout Australia, meaning to achieve success it is absolutely vital that your website is SEO-friendly in order to keep up with the competition and be seen online.
Incorporate a blog
By creating a blog, Real estate professionals have another area where they can share information and create value for their customers. Blogs have the ability to position a real estate agent as an expert in his or her field, which often leads to customers reaching out. Blogging can also help to capture a younger generation of homebuyers and create closer engagement with potential clients. Good blogs also have the ability to improve search engine results, making it easier for customers to find you.
Email marketing
Email marketing can provide real estate professionals incredible benefits as it provides the ability to distribute quality content to customers and potential clients. Real estate marketing campaigns receive 63% positive engagement, email marketing also helps potential customers to think of you first when they are ready to make a purchase. Your email marketing strategy needs to be clear and ensure that you don't over deliver content.  Make sure your data is highly segmented also.
Online customer reviews
Online reviews have the ability to enhance a real estate professional in the eyes of potential clients as 72% of consumers trust online reviews as much as they would personal recommendations. Online reviews can also have incredible benefits for an agent's online reputation.
What platforms should be incorporated into real estate professionals digital marketing strategy?  
For real estate professionals to increase their online presence, they need to determine which platforms their potential clients are accessing to find the answers they are looking for. Below is some of the most popular online platforms that successful real estate professionals are currently incorporating into their digital marketing strategy:
Here is an example of one of our clients Michael Keil who consistently uses Facebook to share great content and gets weekly business from his efforts.
Instagram
LinkedIn
YouTube
Website + Blogs
IN SUMMARY
Online presence is fundamental for success in the modern real estate environment. It is never too late to get yourself out there.  You will be amazed at how quickly you can attract new clients and increase your online brand image at the same time.
Contact Evolution Marketing to learn more about how you can build your online presence with our diverse real estate marketing services.