Is your brand #trending?!
Gone are the days Myspace and enter the world of visual storytelling… otherwise known as Instagram: the future of social networking.
Instagram's popularity has been growing steadily since it first debuted back in 2010. With more than 700 million active users, as of mid 2017, it's currently the second most popular social media network in the world, behind only Facebook. It's even become a leading advertising platform for brands as well as Instagram Influencers, who legitimately generate income through the network.
But with changes coming left, right and centre to the platform, such as new filters, video editing tools, or a refreshed design, there's a reason why it's difficult to stay on top of all the latest Instagram trends.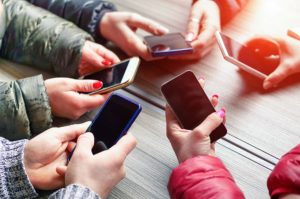 What do these changes to Instagram mean for your business or brand?
Instagram is now considered the best social media platform for customer engagement. Keeping up with Instagram trends is essential for businesses wanting to gain better reach, and ultimately grow their audience. Fantastic Instagram content is fantastic for a reason. People enjoy viewing it. If you're lucky (or insta savvy), users share your content with others which helps build your brand on Instagram.
Being aware of the most popular Instagram trends is essential to social edia marketing for your brand.
So, what are the latest Instagram Trends?
Instagram trends are highly popular editing, photography, colour and content styles that swing or progress in short periods of time. An Instagram trend typically captures the same sentiment or style as many others, but is often influenced by high-profile users. By paying attention to the latest Instagram trends, you can help get your content noticed and in front of more eyes. Branding is all about building your audience, finding images and writing copy that engages with them and therefore increases awareness about you, your brand or your business.
To help increase your social media marketing efforts, here are 4 trends you should follow.
Boomerang App
The app is extremely easy to use and simply records one full second of video and loops it–much like a GIF. Boomerang gives you the ability to share quick videos without sound that are not only easy to create, but also easy to digest. A super way to quickly showcase a product, capture a scene and create a brand personality.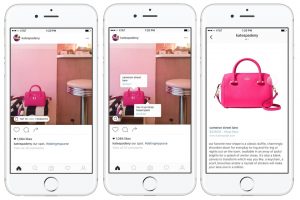 2. Instagram Shopping
In a recent update, Instagram did a trial with 20 fashion brand creating shoppable products, allowing the tagging of certain items in a photo. This presents a much more seamless shopping experience for the user. Rather than having to find a link in the bio, users will be able to click a tag for a detailed view of the product. The shopper can then continue researching the product without leaving the app. If the user wants to continue with the purchase, a Shop Now button will take them to the product landing page on the businesses website.
Instagram Business Tools
Instagram Business Tools allows accounts to be verified as a business account for the first time. This new feature allows you to add contact methods, directions to your business and unlocks access to promoted posts and analytics. These insights (much like those on facebook) tell you which posts have been performing the best and assist you to turn well-performing posts into ads from within the Instagram app.
Insights allow businesses to uncover details about their followers, such as behaviour and demographics.
Commonality, Themes & Repetition
With the Instagram algorithm update looming, many people are worried about losing engagement with their content. On the other hand, users should see this as an opportunity to strive forward with new and engaging content in their feed by creating a common theme or story line within your Instagram feed.
A common Instagram trend gaining popularity for businesses is developing a feed that sticks to a certain theme. This means your photos and videos follow the same commonality, theme or repetition throughout the entire feed. The same sentiment should go to your business. Great photographs will ultimately do better at attracting your audience.
The Hashtag ###
The hashtag is likely the most popular means of categorising content on social media. It makes your own content discoverable and allows you to find relevant content from other people and businesses. Think of how you search on google for a good or service and then convert that into hashtags. Hashtags are a simple, effective and free way that allows you to connect with and engage other social media users based on a common theme or interest.
Knowing how to use hashtags is fundamental to your success on Instagram and Twitter. Using the right hashtags is the easiest way to increase the organic reach of your Instagram posts. Instagram posts that use hashtags get more likes and comments, with posts containing 9 hashtags performing 2.5x as well as posts using just 1 hashtag. You can use up to 30 hashtags in one post but no more.
Here are 5 Instagram Hashtag Do's and Don'ts for your business:
Hashtag DOs
1) Take the time to research the best hashtags associated with your industry. Learn how they are used by seeing how the most engaging Instagram accounts use them.
2) Participate in the use of hashtags to spread your message to a broad audience. Don't just use hashtags liberally on your post – go and visit others who use the same hashtags and like or comment on their posts!
3) Check to see who else in your niche or industry is using that specific hashtag. Follow them.
4) Be cautious when creating new hashtags. Monitor how they are being used by others, and ensure that they are not hijacked by irate individuals or competitors who are out to create havoc.
5) Create hashtags that are brief, easily understood and simple.
Hashtag DON'Ts
1) Avoid hashtags that are negatively trending for the wrong reasons. Hijacking these hashtags will not do your brand any good unless you are crystal clear about how you turn the situation around.
2) Overly popular hashtags (like #ootd #picoftheday #foodporn) are way too open to be any use. These are not useful for marketing purposes as your post WILL get pushed down quickly on the hashtag's page amidst the deluge of posted content.
3) Do not use hashtags with brand names that do not belong to you, in a bid to redirect their traffic to your Instagram image. Doing so is not only unprofessional – it also puts your brand in a bad light.
4) Hashtags should be used with care. While you can add up to 30, it isn't recommended to have so many as it could give the impression that you are desperate. Anywhere between 2 to 10 would work better. Alternatively, if you want to use more, keep them hidden in your first comment.
5) Avoid using acronyms that nobody knows about in your hashtags. On Instagram, few users will bother to decipher what it means.