What will Social Media look like this year?
Before we get ahead of ourselves, let's take a look back to the past year in the social media landscape and what it gave us… Instagram Shopping became available and artificial intelligence lenses were introduced into Instagram Stories, Live streaming on Instagram with another user went wild, multi-photo posts on Instagram happened, and Twitter rolled out #280 characters (needless to say that Twitter may be on the back burner now that the new years begun…) oh and did we mention the Facebook algorithm changed… again… impacting your content, your reach and your engagement.
Now, with that out of the way, let's talk about 2K18.
Think you've got all the social media trends down packed? Think again.
We've sorted out the 4 most dominating trends that will impact your business in 2018.
1.Instagram Stories
Yes, we know. We know that you probably know that Insta Stories surpassed Snapchat viewers just one year after its launch, and that video outweighs every other form of content on every level. Spending on social video advertising grew 130 percent this year with no sign of stopping. But it's only going to get bigger. Profiles with over 10,000 followers have access to 'link' a webpage to any feature they've posted on their story. Why is this such a huge deal? This clickable link feature has been highly anticipated by many marketers who've been looking for more ways to drive traffic from Instagram. When used effectively and creatively, marketers who have access to this feature will definitely be able to increase website traffic. Hence, Instagram Stories in particular will be relevant from a marketing perspective because, compared to other transitory video platforms, Instagram metrics are eminently trackable
2. Social Media Influencers & Micro Influencers
With the landscape of social media marketing changing, it's only fitting for us to talk about Social Media Influencers. Forget paying the hefty price tag trying to get a massive celebrity to endorse your brand or product, these 'micro influencers' are celebrities in their own circles! They have an incredible amount of reach, usually with followings in the hundreds of thousands or millions.Your brand should focus on detailed metrics which enables them to accurately track ROI and other key performance indicators through good analytics tools. Over 90% of marketers who employ an influencer marketing strategy believe it is successful and 71% of consumers are more likely to make a purchase based on a reference from social media. In 2017, brands struggled to connect with their audiences with traditional advertising tactics, so expect influencers to take off even more than they already have. This is just the beginning and influencer marketing will only continue to grow at the fastest speed in 2018. So you better start planning a strategy and start building your influencer network!
3. Gen Z
Gen Z (born from the mid 90's to early 2000's) is entering the workforce and has immense buying power ($44 billion). Marketers need to take the characteristics of this generation into account, while still targeting the now-aging but larger demographic of millennials. Gen Z is 2-3 times more likely to be influenced by social media than they are by sales or discounts. In other words, they value social media and what others are doing more than they do price itself. That's a huge shift from the price conscious shoppers of the past. In saying this, Gen Z are more valuable to marketers than millennials in 2018 because their buying power is only going to increase, and we need to shift social media strategies accordingly.
2018 social media trends predict that time on social media platforms will increase. This means you will need to improve your online presence in the year to come. In order to hit the ground running in 2018, get your plans underway now so that you can stay ahead of the curve with these latest trends.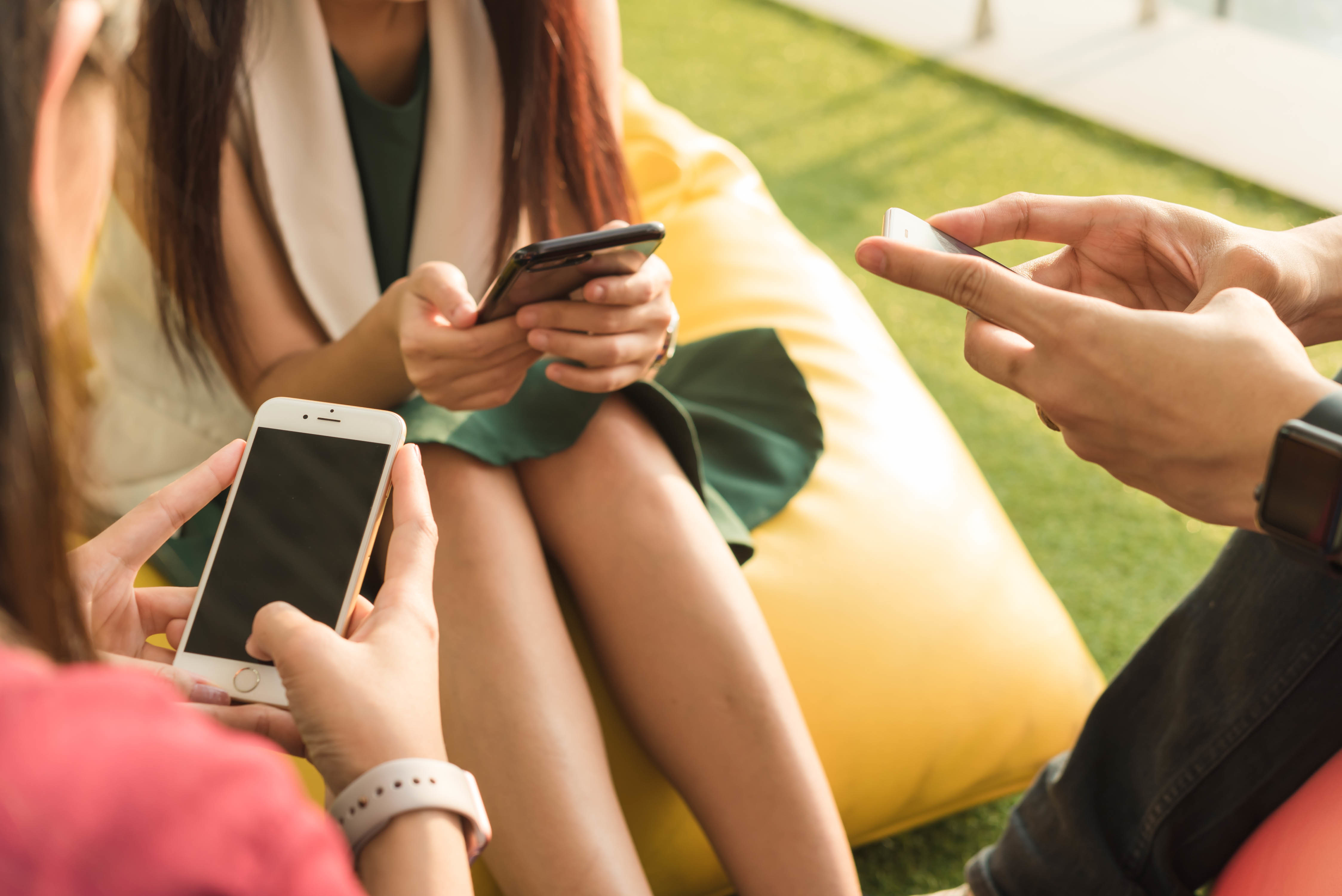 4. Messaging Platforms/Chatbots
Today's consumer wants to reach out to companies on social media at any hour of the day. To make sure they don't leave your Facebook page without any support, you can leverage a chatbot to take over support and provide guidance. Social media has always been a medium for content consumption and customer service. Right now, over a third of consumers prefer to ask for support or clearance over social media. They expect immediate responses, which means that next year you might want to watch out for the chatbot army! In 2018, businesses will have to step out of their comfort zone and focus on messaging apps. If we take into consideration that more than 2.5 billion people worldwide use messaging apps, it's easy to conclude they deserve their own status of a type of social media too. Expect brands to invest more time and money in connecting with consumers on messaging platforms. Artificial intelligence, voice assistants and chatbots will enable brands to offer personalized shopping experiences on messaging platforms like Messenger, WhatsApp and Kik. Why should we assume they'll dominate the social media scenario next year? Chatbots provide solutions to people's concerns round the clock. Have you looked into using any messenger apps on your phone to get around to contacting your consumers?
 How will you manage your Social Media and Digital marketing in 2018?
So how do you plan on using social media for your company this year? A number of new social media trends that will impact users and brands alike are strengthening and accelerating. It is likely that video streaming and virtual reality will go mainstream. Additionally, brands will turn to newer social platforms like Instagram and Snapchat as Gen Zers increasingly spend their time there. Facebook are rolling out greater changes to stay on top of the latest trends and these changes will impact business pages hugely.
Don't under appreciate the speedy progress of technology! It'll only leave you standing in a long line awaiting for your chance to make the cut.
If you want to chat about how we can help you with your On Line Profile and Social Standing just get in touch with Kirsta.
Mobile 0412 424 778 or email me at kirsta@evolutionmarketing.net.au