Timeless and Evergreen… not just a classic track by Barbara Streisand!
So the hot new buzz word around town is Evergreen Content. But what does it mean? Will my posts need constant watering and feeding? Or is my current content being lost in the overgrowth?
Evergreen content is simply that which is still interesting and relevant weeks, months or even years after its initial publish date. 
It doesn't date like news can, it can deliver value in terms of traffic, leads, social shares and can occupy valuable search positions for a prolonged period of time.
So how do I prune my content to make it Evergreen? Well, put your clippers away – it's easier than you think.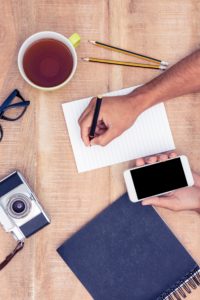 Here are some quick content styles which will deliver on your quest to remain interesting and relevant.
How to and Beginners guides
Useful content such as How To or Beginners Guides will always have a longer shelf life than most posts. It's also a great way to pitch content to various experience levels.
Answer questions
People search for answers to specific questions on Google all the time. Use this behavior to your advantage by offering content that is genuinely helpful and provides solutions to their questions.
Make sense of trends
Trends, like seasons, come and go, but as long as the trend lasts it will be useful content. Showcase opportunities that current trends can deliver.
Become a curator
There are lots of great resources out there. Rounding them up into one rose bed will ensure you remain popular with your audience.
Case studies
Case studies are great, as they provide real world examples and provide a great point of reference.
Definitions & Lists
The world is full of jargon and acronyms. People appreciate it if you help them understand these terms and cut through the jargon. Lists are useful too. It helps your audience organise their thoughts.
Share your secrets
Share your learnings with others, i.e. what works and what doesn't. Be informative and be real.
Stats
Stats date, but slowly over a period of months and years. People are always keen to find data to back up their business cases.
Still looking for more ground cover? Contact the team at Evolution Marketing by calling 0412 424 778 or clicking here. We are well known for our green fingers.
View our full scope of online content services here: http://www.evolutionmarketing.net.au/web-online-social/
.